Girls and Guitars
Kaweah Health and KJUG Country are proud to present Girls and Guitars 2022 starring Tenille Arts, Jordana Bryant, and Vanessa Rae!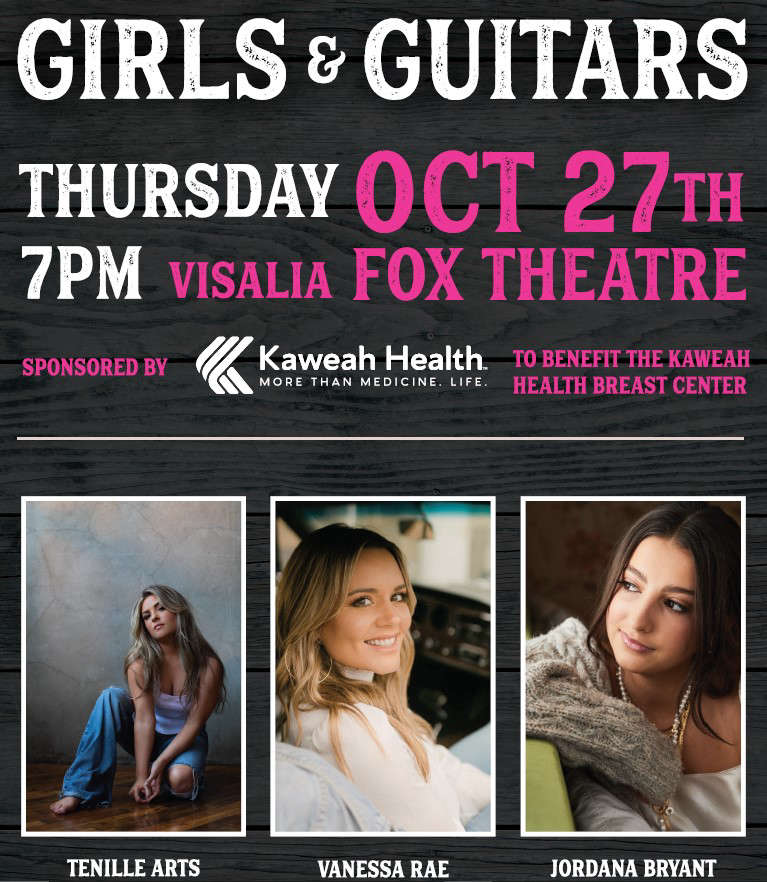 Girls & Guitars is Thursday October 27th, 7pm at the Visalia Fox Theater!

Tickets are FREE at various KJUG ticket stops around the valley, and we request that you make a donation at the door for the Kaweah Health Foundation through the Lost Girls Mammogram Fund!


Listen for details soon on where and when to get your FREE tickets!