Girls & Guitars 2023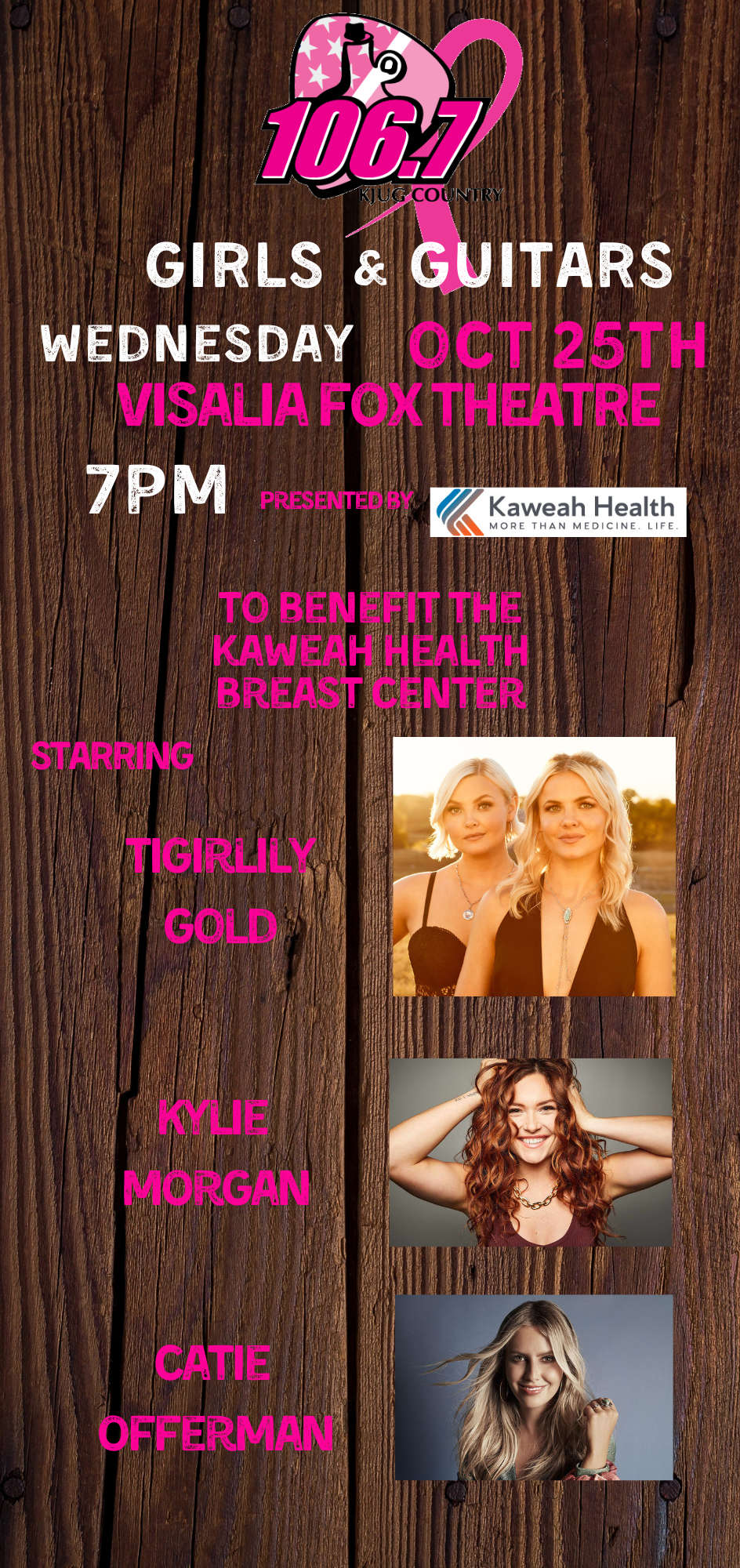 The 2023 Girls & Guitars show is coming to the Visalia Fox Theatre on Wednesday, October 25th at 7pm! Join us for the premier annual event for South Valley Breast Cancer awareness and prevention!

Tickets are FREE, with an optional donation at the door..... but you have to have a ticket to get in.
There's ONE MORE chance to grab tickets at PORT OF SUBS --- Come and get your tickets!

TUESDAY OCTOBER 24 - PORT OF SUBS
1229 South Mooney Blvd - Visalia