KJUG COUNTRY MUSIC NIGHT WITH JACKSON DEAN / CALLISTA CLARK PORTERVILLE FAIR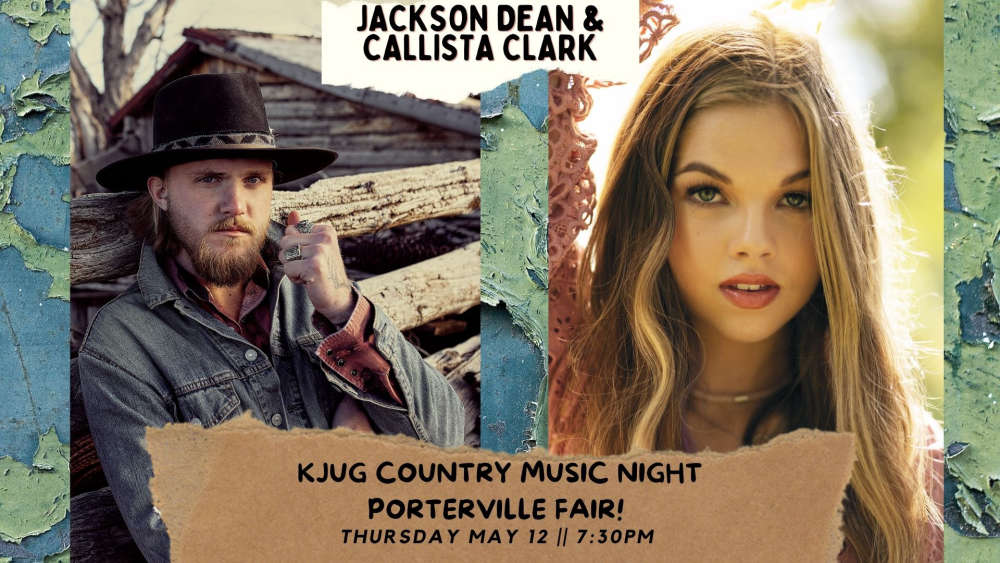 KJUG COUNTRY is excited to be IN PERSON this year for The Porterville Fair! Join us on Thursday, May 12th for KJUG COUNTRY MUSIC NIGHT, starring two of our favorite new artists, JACKSON DEAN, and CALLISTA CLARK!
They'll be live on stage at 7:30pm, and the show is FREE with your paid fair admission!
Come see two of the most exciting new artists in country music, LIVE at the Porterville Fair on KJUG COUNTRY MUSIC NIGHT!