You can hear our conversation here if you missed it.
Here's more information about CASA and how you can contact them.
CASA of Tulare County speaks up for the innocent children who are victims of abuse and neglect—advocating for their safety and well-being by training community volunteers to represent their best interests and be their voice in court.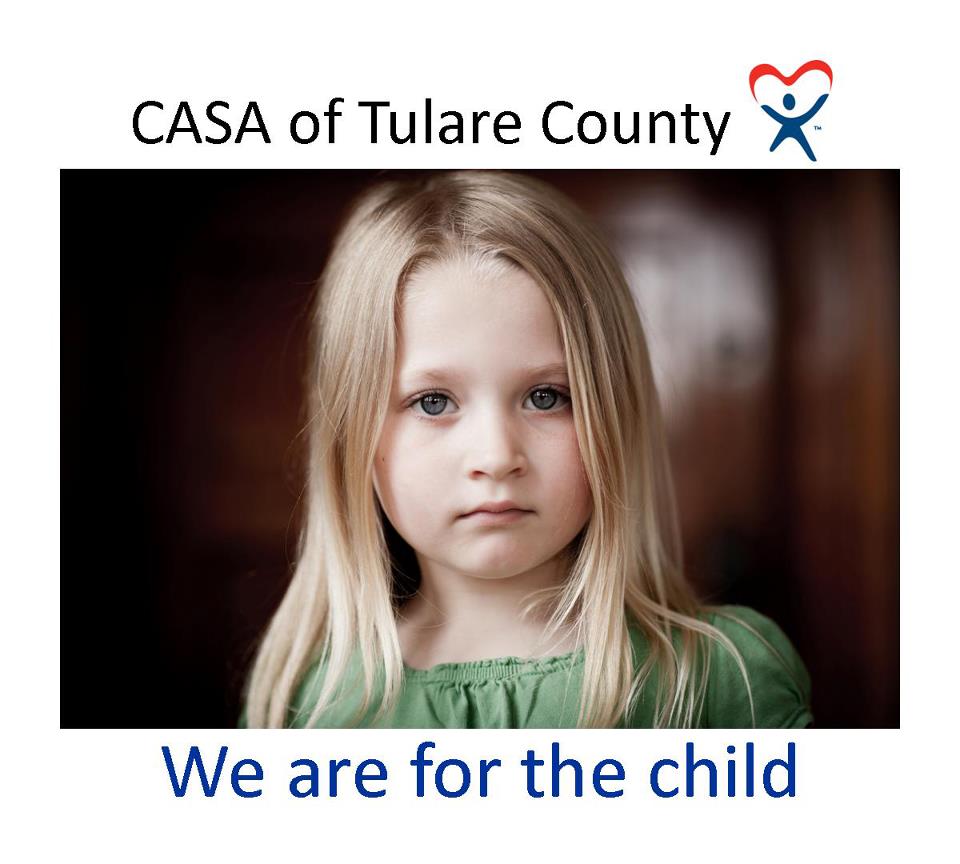 VISION
CASA of Tulare County is committed to the goal of providing a dedicated trained advocate for every innocent child entering the court dependency system. CASA will ensure that the child or youth's basic physical and emotional needs are met and that he or she will have every opportunity available to succeed in school.
Currently there are 250 children in Tulare County needing CASA's, If you'd like to volunteer, all the info you need is right here. Click on the link.
https://casatulareco.org/volunteer/
To Donate: If you would like to donate or your company would like to donate, click here https://casatulareco.org/donate-now.html
To contact CASA Tulare County, CALL: 559-625-4007
Or click here https://casatulareco.org/contact-us.html