Top Gun II filming in at NAS Lemoore
"Talk to me Goose"! the filming has begun!

Sad day for the Drew & Tory family today
Tory's puppy sister went to the puppy park in the sky

Wonder who is playing the lottery?
Lotteries are doing more damage to those who can't really afford to play

Tachi Palace Hotel & Casino- Dan + Shay
Tachi Palace Hotel & Casino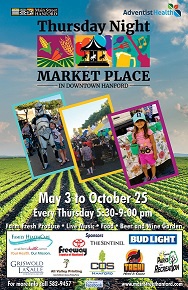 Thursday Night Market Place
Main Street Hanford
Video of the week
Check out the Videos from our FREE CONCERT SERIES ARTISTS this year!