Had an opportunity to chat with Thomas HIggins, President of the Visalia Police Officers Association for our Public Affairs program this past Sunday. A new foundation has been created to assist the families of Fallen officers and assist in the purchase of life saving equipment for EMS and fire who are called upon during a crisis. As we all know, being a police officer is a tough job and these days even more so. Many officers are dying n the line of duty and the numbers are growing. We have a chance to support them and show our appreciation by attending a new exclusive film screening in Visalia to see the police documentary, The Fallen. Visalia was one of a small handful of communities in California selected by the Director of the film to see The Fallen before it's September release. Find out how you can get your tickets to see it and support your local police Foundation
Below is my conversation with Thomas Higgins about their new Foundation and their upcoming screening of The Fallen on Saturday July 29th.
Narrated by Golden Globe & Emmy Award Winner - Michael Chiklis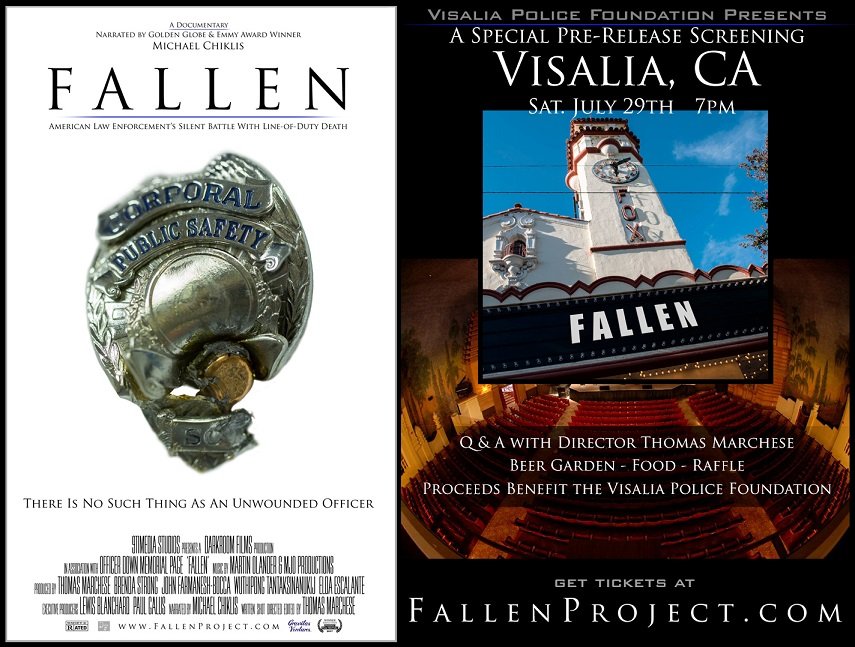 Don't forget, the Visalia Screening is July 29th at the Visalia Fox Theater. Doors open at 5:30pm there will be food and a beer garden to enjoy prior to the film. For ticket info click here.