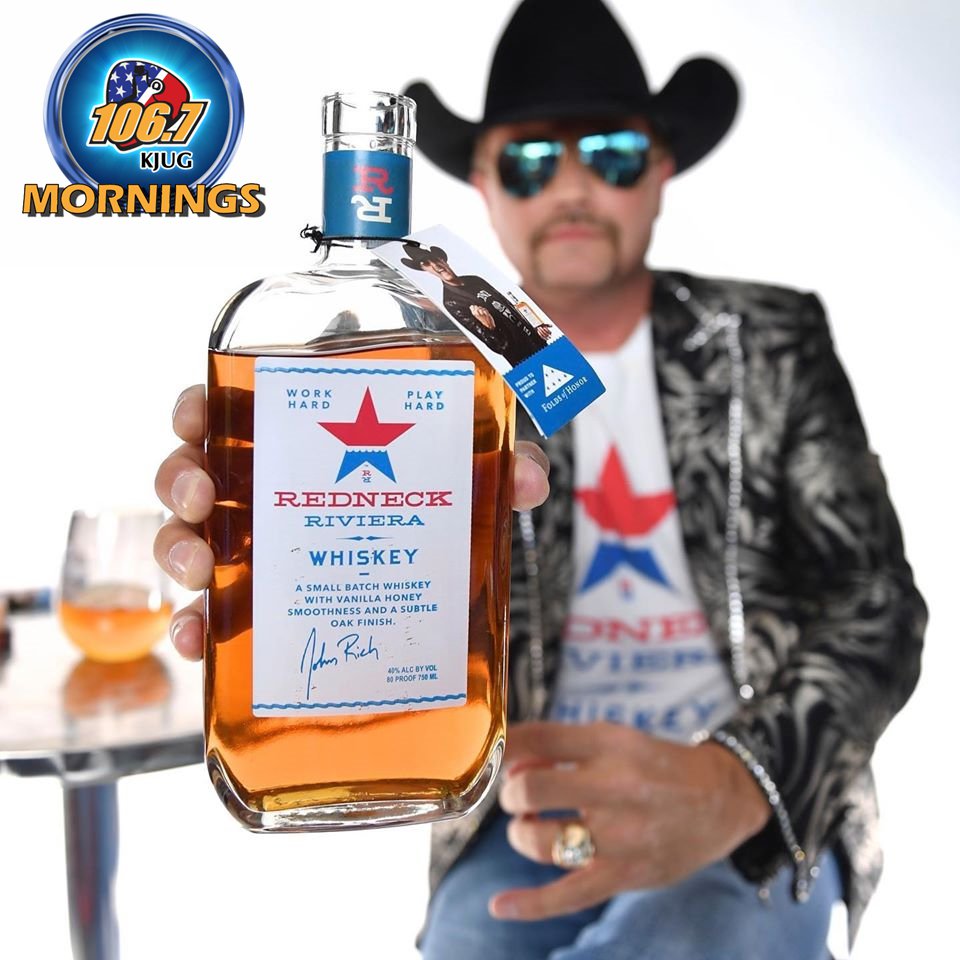 In the last couple of years country star and business man John Rich launched his own brand called "Redneck Riviera". Not just a brand, but a lifestyle!!! Some of the items available at www.redneckriviera.com, BBQ Sauce, Jerky, Clothing, Boots, Howdy Dew the "adult" fruit punch and of course WHISKEY!!!
John has been to the Valley MANY times over the years and you can get his whiskey ALL OVER the area. Walmart, SaveMart, Winco, RiteAid, Rozi's Market and MANY over locations. To find out the closest to you, there is locator here https://redneckriviera.com/whiskey/ . I always love talking to John and if you've ever seen him on Social Media or on TV you know he's full of fire for the USA! John called in to chat take a listen.
Drew and John Rich chat Redneck Riviera Whiskey, Baseball and Granny Rich!