FREE CONCERT SERIES - The Railers and Terra Bella

Free Concert Series Show #1 is June 28th at Centennial Plaza Park in Porterville!
Bring your lawn chairs and your blankets to enjoy a free show with The Railers, and Terra Bella!
The music starts at 7pm for our first-ever Free Concert Series show in Porterville! Centennial Plaza Park is at 296 North Main Street!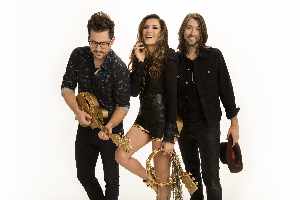 About The Railers -
Fate drew Phoenix native Cassandra to the Lawson brothers as all three were attending Northern Arizona University in Flagstaff. After graduation, they hunkered down in Nashville, playing together in coffee shops and bars, making connections with fellow songwriters and musicians. They paid the rent with various outside work: Jonathan found a gig with Sara Evans's band, Jordan with Josh Turner, and Cassandra worked as a Special Education teacher - until the increasing desire to risk it all for their unique blend became too strong to ignore.
"About six years ago, we decided to walk away from our safe spaces, from everything that was paying our bills," Jordan remembers. "We had to jump off at some point and take this leap of faith in ourselves as a band. So in the spring of 2010 we sat down in a coffee shop, pulled out a cocktail napkin and wrote the words 'September 1 or Bust.' We gave ourselves six months to go full time or hang it up and get real jobs."
Almost exactly six months later, Sara Evans invited them up to open both her fall and winter tours. After playing small venues around Nashville, they now found themselves on arena stages, connecting with thousands of fans night after night. Since then, their stage has expanded even further as they've toured with label mate and superstar Hunter Hayes.
That's also why Rolling Stone picked the Railers for their list of "10 New Country Artists You Need to Know," noting that "their multifarious sound is unlike anything on today's country radio." ForTheCountry.com lauded them for "sending a fresh form of contemporary country to radio" and Sara Evans boiled their talent down to this strong truth: " Killer songs, master musicianship, soaring vocals...they have it all!"
So the secret is out - or it's about to be, as they gear up to release their upcoming Warner Bros. debut album. Its first single, "11:59 (Central Standard Time)," sets the stage with a swaggering call to rock whatever house you're in: "I know it's late but wait a minute, Tomorrow's got another party in it." The tempo is perfect for whatever kind of dance feels right. The chorus hook is unstoppable. The fresh sound is undeniable.
But the album as a whole isn't as straightaway. It's more of a spin through varied scenery, from heartbreak ballads to more traditional up-tempo country tracks, with hints of rock 'n' roll and bluegrass sprinkled in. All this diversity does share one critical element, though.
"Authenticity," Cassandra declares. "We've experimented with our music along the way. But we always come back to this sweet spot, where everything we play has to feel genuine and real and 150 percent us. During the recording of this album, we craved depth, we survived heartbreak, we searched for new textures, we had a ton of fun laying it all out in the studio- and knew we needed to capture the whole wild ride the past few years has brought us."
That's what they deliver on this outstanding debut: a little bit of everything that life has to offer, delivered with their unique balance of raw feeling and razor-sharp musicianship, in-the-moment playfulness and clear-headed ambition.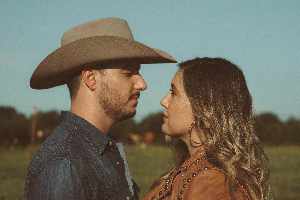 About Terra Bella -
In August 2013, Joseph and Martina Costa made the 2,200-mile move to Nashville from California's San Joaquin Valley. After arriving, they dove head first into the songwriting community which eventually led them to producer/guitarist Johnny Garcia. Garcia, between touring with Garth Brooks and Trisha Yearwood, began producing the duo and the result is their newest EP, "ROAD TO FOREVER."

Since arriving in Music City, Terra Bella has been spending most of their time in writing rooms and recording with Garcia. Their sound is largely based around the unique blend of their voices and each one's ability to tell a story. Simple, beautiful, edgy songs about real life with lyrics that fans can instantly connect to while keeping in the mind the main goal, to make music that will stand the test of time.

Seven years ago, Joseph and Martina made a promise to one another: to make music together, little did they know at the time that it would also lead to love. The two wed four years ago.
Music brought them together and has continued to guide their journey. They have roots deeply planted in the heart of Central California, and for years they have toured up and down the West Coast playing clubs, rodeos and opening for national acts such as Lee Brice, Gary Allan, Montgomery Gentry, Thomas Rhett and many more.

"We are so excited to get out on the road and show folks our new music," the duo agreed. "We love recording and writing but Terra Bella started as a touring act and we can't wait to get back at it."