FREE CONCERT SERIES - STEPHANIE QUAYLE & JJ BROWN

Kings Mortgage, Central Valley Chevrolet Dealers, and KJUG Country present the Free Concert Series 2018!
Our third and final Porterville show for the season is Thursday, June 28th at Centennial Plaza Park, starring Stephanie Quayle and JJ Brown! Bring your lawn chairs and blankets to the park, the music will start at 7pm!
Centennial Plaza Park is at 296 North Main Street. We'll see you there!

About Stephanie Quayle: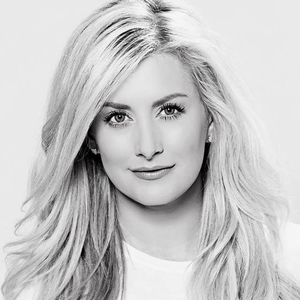 Rising country artist Stephanie Quayle continues to captivate listeners whether she is on stage in a packed venue or a small intimate setting. Recently invited to make her debut on the Grand Ole Opry, host the ACM Awards red carpet with partners Wrangler and Wrangler Network along with an invitation to perform for the five former U.S. presidents (Obama, W. Bush, Clinton, H.W. Bush and Carter) as part of the hurricane relief concert "Deep From The Heart: The One America Appeal" in Texas, the vibrant blonde's radiating energy and booming personality grabs hold of an audience and doesn't let go as she belts out her songs from behind her guitar and piano. Her newest radio single, "Selfish," offers a bold and honest female perspective that is garnering reactions from couples at every live performance. The song is climbing the Billboard Country Airplay chart and making waves all across the country.
Quayle covered over 9,000 miles on her summer "Winnebago Tour" in support of her latest project. Prompted by the single, "Winnebago," the song transported the listener to all the beautiful places scattered throughout this great land from the Empire State to the Golden Gate and literally put Quayle on the road to live out each lyric from coast to coast. Partnering with national brands Kampgrounds of America (KOA), Winnebago, Polaroid and regional influencers The RV Loft and Summerfield Farms, the tour became a reality and took on a life of its own as Quayle played pop up concerts at must-stop destinations like the top of the Empire State Building, Mt Rushmore, the Hoover Dam, Niagara Falls while staying and performing at KOA campgrounds across the country.

Produced by the award-winning Matt McClure (2013 CMA "Song of the Year" - "I Drive Your Truck" by Lee Brice), Quayle's album LOVE THE WAY YOU SEE ME is receiving critically-acclaimed reception with tracks penned by Quayle like "Post It," "I've Got Your Six," and the title track along with crowd favorites "Days Like These" "Ugly" and previous single "Drinking With Dolly."
Quayle's debut single "Drinking With Dolly" from the new record is close to her heart. It is an anthem for all the women of country in a time when female artists are rising together to make a major impact in today's music scene. Quayle celebrated her first Top 50 record on the Billboard Indicator chart. The single was a catalyst for moments like a #1 music video on the CMT Music 12-Pack Countdown, her national television debut, and an invitation to the respected Island Hopper Songwriter's Festival.
About JJ Brown:

JJ Brown is a USN Veteran and Country Singer Songwriter. He has shared the stage with many other artist including Clint Black, Craig Campbell, Brian Davis, Trent Harmon, Jackie Lee, Drake White, Austin Webb, Kevin Costner, Peter Frampton, the Doobie Brothers, and many more.
Brown's blended sound has been compared to Keith Urban, Jackie Lee, Eric Church, and Bruce Springsteen. His music has been described as Country, Rock, and Americana. His lyrics tell stories of life in the military, love, and empowerment.
Brown performs in many arrangements varying from solo acoustic to full band. His shows are energetic and he has been known to perform for four hours without taking a break! He is passionate about reaching inside the listener's heart with his music. At Brown's concerts you will laugh, dance, cry, and possibly fall in love with someone.
Brown was born in Columbus, Ohio to a very musical family. His family eventually moved to Ft. Oglethorpe, GA when he was thirteen years old. "I remember waking my dad up on Saturday mornings because I was blasting music, playing air guitar and singing at the top of my lungs. I had a favorite mirror, a favorite band, and a green electric guitar. I didn't know how to play guitar then. I must have been about 8 or 9 yrs. old. Pretending I was a Rock-Star was my favorite thing to do on the weekend while my Dad slept in and my mom was out jogging." - JJ Brown.

Brown joined the USN when he was nineteen years old. This experience is what compelled him to write his latest single "Nineteen19". After the Navy, JJ moved to Nashville, TN where he spent some time song writing, working as an assistant engineer and singing back ground vocals. While in Nashville, Brown Co-Wrote a song titled "Through All the Earth" with the band The Turning and Grammy Award winning producer Nathan Dantzler, while the band was signed to the record label Rocket Town.

Brown has since left Nashville for the Central Valley of California. "I love living in the Central Valley. I feel that this town and surrounding agriculture has helped shape who I am as an artist. The people in this community have helped build my career as a successful independent artist. I still frequent Nashville for work and hope to live there again soon without giving up my roots here in the Central Valley" – JJ Brown