Free Concert Series Jordan Davis & Clare Dunn

The KJUG COUNTRY FREE CONCERT SERIES is rocking Hanford Civic Park on September 11th! Join us when Bud Light and Central Valley Chevrolet Dealers present MCA Nashville recording artists Jordan Davis and Clare Dunn!
Bring your lawn chairs and blankets to enjoy live music starting at 6:30pm! We'll have food vendors and ice cold Bud Light in the park, at 400 North Douty in Hanford!
Parking and admission is FREE!
About Jordan Davis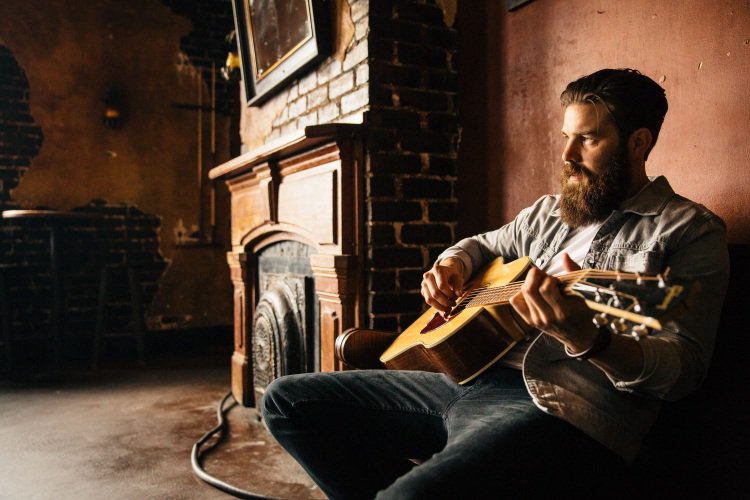 https://www.jordandavisofficial.com/
Jordan Davis is a Shreveport-born, Nashville-weathered creative soul with his feet firmly planted in two different eras. The imagery in his songs relies on the same specificity behind such classic, lyrically- driven songwriters as John Prine, Jim Croce and Bob McDill. But the tech-tinged production and silvery phrasing in those same songs embodies the genre-defying musicality of such current acts as Eric Church, Sam Hunt and Lady Antebellum.
Kris Kristofferson would likely brand Jordan a walking contradiction – repurposing a phrase he once applied to Johnny Cash – and Davis would heartily agree.
"The thing that is weird to me is the pure songwriting fan that I am compared to what I love production-wise," Davis notes. "I love these huge, big sounds – big drums, loud guitars – but my favorite show to go to is John Prine or Jason Isbell, you know just standing up there with a guitar. They're seriously opposite ends of the spectrum, but I think that marrying the two, there's a cool way to do it."
Working steadily on his debut album for Universal Music Group Nashville, Davis is welding those two ideals nicely. The jangly, skittering "Singles You Up," the picturesque come-on "So Do I" and the propulsive "Take It From Me" each mix those elements in varying degrees, some leaning heavier on the production, others focused more on the lyrics, but all of them held together by Davis' unique, laidback phrasing. His easy-going nature and focused interpretation of the world around him is easy to identify in those songs, the same way that Jim Croce's personality came through in some of the music that influenced him.
"Those songs take on so much more life if you find out how introverted he was," says Davis. "He really just wrote songs because they let him say what he wanted to say. You hear a song like 'I'll Have To Say I Love You In A Song' – that probably was him not knowing how to say it, but he knew he wouldn't screw it up if he sang it. Those songs are awesome."
Davis' appreciation for competing musical ideas harkens back to his upbringing in Shreveport. The Louisiana city is overshadowed nationally by New Orleans, whose jazz and funk culture are the stuff of legend. Just a couple hundred miles to the east of Shreveport is Mississippi, the hotbed of gut-bucket blues, while just over the border to Shreveport's west is East Texas and its deep association with hard country and honky-tonk.
Writing and playing music was a passion that was passed down in the Davis household. His uncle, Stan Paul Davis, wrote two Top 5 titles for Tracy Lawrence in the 1990s – "Today's Lonely Fool" and "Better Man, Better Off" – and his dad often wrote songs as a hobby between taking Jordan and his brother, Jacob, to Shreveport Captains minor league baseball games.
"Music was around so much, it was just part of our everyday life," Jordan says.
In fact, because music was always around, Davis hadn't really thought about it as a career
possibility. He majored in resource conservation at LSU in Baton Rouge and thought he would pursue a job that would protect the world's physical attributes.
"Conserving the beauty of what makes the country so awesome is important," he says. "It's easy to think that it's gonna be here forever, when really we need to take care of it. Louisiana's losing land as it is – you know, the state's disappearing year by year – so it's definitely a passion of mine."
But so was music. After his graduation from LSU, Jordan got an entry-level environmental job, but he spent plenty of time dreaming of Nashville, where his older brother had already moved to become a songwriter. Jordan periodically sent unfinished songs to his brother, and when Jacob played one for a music executive, he urged Jordan to come to Music City.
It was not an easy process for Jordan. He struggled to find people to write with and instead, he tended bar regularly at Ellendale's – a Southern restaurant in Nashville's Donelson neighborhood. He continued to hone his songwriting craft on his own; the songs were unusual, mixing his long-running affinity for classic singer/songwriters and modern country radio. Davis heard repeatedly that he was the only person who could perform them and make them work.
His decision eventually paid off and after receiving a publishing deal in June 2015, UMG Nashville announced on Leap Day 2016 that the company had signed him to a recording contract. Paul DiGiovanni – a Boys Like Girls guitarist who's worked with Blake Shelton, Hunter Hayes and Dan + Shay – quickly became one of Davis' regular co-writers and his producer. "Paul would build a demo and have it done in a day, and you couldn't listen to it enough," Davis says.
DiGiovanni helped capture the anthemic quality in "Take It From Me" and the party attitude in "Singles You Up," but also built an appropriately slinky frame for Davis' conversational "So Do I." Their working relationship is an ideal pairing, as Davis adjusts to his new creative world. As solid a place as music has held in his life, it's been only a couple years since he started thinking of himself as an artist as well as a songwriter.
"Still to this day, I could tell you who wrote the song before I could tell you who cut it," he says.
Being an artist means rethinking his creative soul just a bit. It's one thing to write a story song to play in a coffee shop, but it's another to generate the kind of big-sounding piece that resonates with an arena full of people. Davis is up for the challenge.
"Marrying the two is tough because I've never until recently had to think about writing a song and how it's gonna go over live," he says. "That's a completely new thing that's come into my writing."
But he's seen plenty of signs that he's making the transition. Few were as obvious as when he played an afternoon set at the start of a New Year's Eve bash in Jacksonville, Florida. Four guys traipsed across the lawn with beers in hand during the show, and as he sang, Davis watched them stop and huddle, then wander up to the front of the stage, where they remained fully engaged for the rest of the set. Clearly, he had won them over.
"They could have easily kept going," he says. "That was a brand new song, it was the first time we had ever played it live, and it caught 'em and brought 'em back. That's the kind of connection I try to make."
With a creative foot in two places, Davis is well positioned to make a long-term connection. His songs are so musically engaging that they easily attract attention. But they're also deep enough to hold a listener through repeated exposure. Some of that is accomplished through the sense of physical place woven into his stories. From the street performers and moss hanging from the trees establishing the humid heartbreak of "Leaving New Orleans," to the painted white lines and late night security cop transporting the listener to a concrete ballroom in "Slow Dance In A Parking Lot." Jordan Davis has a unique ability to create a sense of place in his songs with his knack for relentless hooks and subtly smart lyrics
By melding classic lyric-writing with modern musical texture, Davis is similarly staking out his own spot on the creative map. The cool melodies and understated delivery bring you in. The soul in his characters keep you in place. In Jordan Davis' place.
About Clare Dunn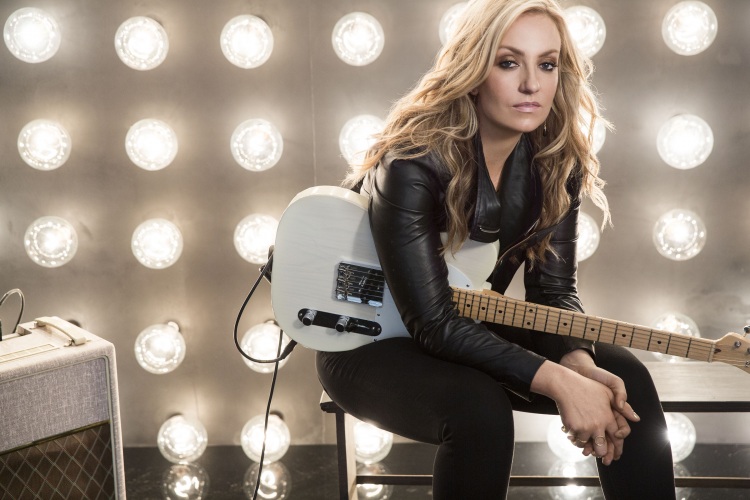 A tractor cab might not seem like the ideal place for an aspiring artist to nurture her musical dreams, but it sure did the trick for Clare Dunn. Growing up in tiny Two Buttes, Colorado (population: 43), she spent days at a time helping plow and plant the family farm, sharpening her ears with uninterrupted music-listening in the driver's seat, even as she strengthened her work ethic. "That's where a lot of my creativity came from and where a lot of my vision was forged, was just having nothing else to do other than listen to music and dream all day long in the vast wide open of those plains," she reflects.
By the time the genial, grounded Great Plains native got the chance to record for MCA Nashville, she had fine-tuned her creative vision and was ready to do what it would take to make it a reality, which landed her in a truly unique position: she is the only female country artist in recent memory to have a hand in all of the writing, arranging and producing for her debut release, the Clare Dunn EP.
"I remember feeling like, 'I know that I'm asking my label to take this tremendous leap of faith on me. I will be in the studio day and night. I will go until it's right,'" says the guitar-slinging singer and songwriter. "I feel so grateful that I've had a team around me that's allowed me to do that and supported me every step of the way."
True to her word, Dunn spent virtually every waking moment holed up in The Cave at Nashville's House of Blues studios, crafting her standout sound beneath the watchful eye of a Chuck Berry portrait with such A-list collaborators as Terry McBride, Jesse Frasure and Ben West. And it definitely paid off. The hooks have irresistible pop-rock punch, the sentiments are shot through with heartland rock grit, the vocals show R&B-schooled rhythmic daring and the arrangements are both towering and dynamic.
Every lick of guitar on there, from agile melodic figures to aggressive shredding, is hers. "I think there's, like, one song where I didn't play a mandolin part or something like that," she says. "But other than that, every lead part is my playing—acoustic, electric, everything."
That goes for all of the vocal parts, too—except for a solitary Eric Paslay guest harmony. Dunn doesn't sound quite like any other singer in any genre, but her sumptuous lower range and the attitude and lustiness she summons whenever it suits the song recalls such world-class pop performers as Pink or Annie Lennox. In her teens, Dunn geeked out over a VH1 "Behind the Music" documentary that showed Fleetwood Mac working out their meticulous vocal arrangements, and in the studio she might devote as many as a dozen tracks to doubling the melody in a different octave or layering precision harmonies, which adds to the sheer size of her sound.
Dunn began paying her dues back in southeast Colorado, where she grew up the second of two daughters born into a long line of farmers and ranchers. "We didn't have any brothers," she says. "We did basically everything that boys would normally do, driving 18-wheelers, combines, tractors. I was very grateful that my parents raised us with the mentality that we didn't even think about it; it was just normal for us to do all that stuff. We were a small family operation, and it's all hands on deck, all the time."
In her early years, Dunn soaked up her parents' favorite classic rock and country records—lots of Bob Seger titles among them—and stocked up on Top 40 singles when the family made the trek to a store in a neighboring town that actually had a record bin. She also absorbed all manner of rhythmic pop and R&B during marathon dance classes, so devoted to her hip-hop dance team that she won a scholarship to study with Janet Jackson's backup dancers in California.
Says Dunn, "My mom wore out an engine in a Suburban hauling me back and forth to dance. I couldn't go every day like the other kids, because I lived an hour away. So I would do makeup days, and spend all day from 10 in the morning to 10 o'clock at night just learning dances so that I could be in the recitals and competitions. Dance, for me, is such a form of expression. When I'm making music, I'm thinking about it from a dance perspective—beats and musicality and phrasing."
For all of her sonic smarts, the aspiring musician lived in a town with zero places to play live shows, and she had no clue how to pursue her dream after high school until she heard about the music business program at Nashville's Belmont University. The private school was out of her family's price range, but she didn't let that stop her, raising a big chunk of her tuition by driving a silage truck. "Anytime that there wasn't school going on," she recalls, "I was on that truck. Spring break, summer break, fall break. If you could've grown silage in December, I would've been on it over Christmas break. Whenever I couldn't be home to drive the truck, my family kept the wheels rolling. My mom, dad and sister all drove it for me when I couldn't be there due to classes or internships.